ALPHA Academy Active Learning school theme is
"Creative, Experience, Wisdom, Impression, Impression"
We respect the individuality of the child and interest.
Children learn the abundant expressive power and
the learning power through various activity programs.
ALPHA Academy Education Policy
Alpha Academy is a unique approach that promotes children's basic "active" and "learning". This program designed for the skills to live and think and customized for various ages, interests, and capabilities. And it is available for infants and children up to the elementary school age.


Features of ALPHA Academy
Small groups allow for customized guidance for various ages.
For infants and children up to the elementary school age, with a balance of the body, mind and intellectual training.
Using various teaching materials, our original method and curriculum focus is from a basis to applicability.
We are communicating with a guardian earnestly
A special class and seminar are held for children who are preparing to take a kindergarten entrance examination.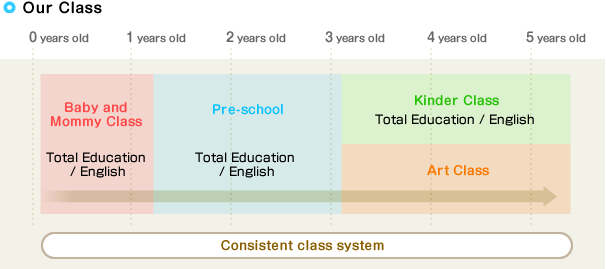 We have an age basis class, "Baby and Mom Class", "Pre-school", "Kinder Class". And Member of a class will be able to choose from "Total Education Class""English" "Art" and "Rhythmics". We promise that the children suggest development of intellectual training while enjoying oneself.